Calendar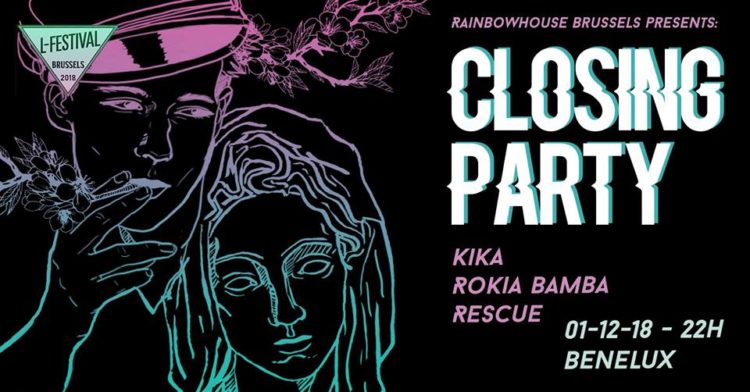 ★ L-Festival Closing Party ★
Benelux - Petite rue des Bouchers 6
22:00
Saturday 01 December 2018
★ After 10 days of creative activities, passionate workshops, exciting debates and meetings, the L-Festival invites you, with joy and impatience to close this 2018 edition in style!
On the program, a selection of top DJs, girls everywhere, the opportunity to meet all the volunteers of the festival and a thrilling atmosphere.
And to make you burn the dance floor, the very best DJs:
★ Kika (Radio Campus – Bruxelles)
★ Rokia Bamba (Massimadi, Globalicious – Bruxelles)
★ Rescue (Chica-Chic, Otto Riita – Lyon)
▶ Very practical info:
✘ 8 € on the spot
22h
Benelux, Petite rue des Bouchers 6, 1000 Bruxelles
The entrance fee of the CLOSING PARTY of the L-Festival allow us to resubmit an intense militant festival and provided next year, so invite all your girlfriends!
>> L-Festival 2018, full program:
https://www.facebook.com/LFestivalBrussels/events/
The L-Festival is a feminist, lesbian, bi and trans festival, organized by RainbowHouse Brussels.