Agenda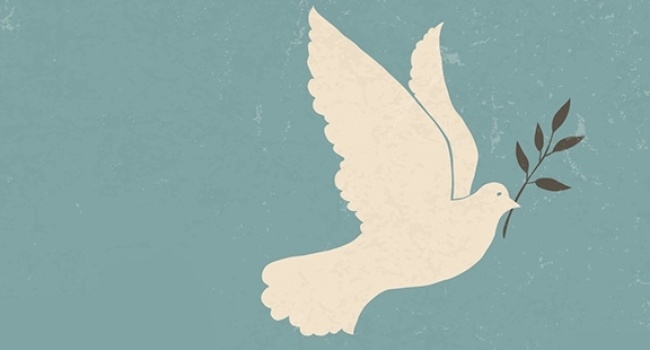 Solidarity with Peace Academics in Turkey
Balkan LBGTQIA
RainbowHouse, Kolenmarkt 42
19:00
donderdag 17 mei 2018
Solidarity with Peace Academics in Turkey
Benefits party
PrideFestival 2018 #YourLocalPower
Programme complet / Volledig programma :
W W W . R A I N B O W H O U S E . B E
—
Belgian LGBTQIA+ communities show solidarity with Academics for Peace in Turkey !
Belgian lgbtiqa+ shows solidarity with The initiative of Peace Academics, who declared that "we will not be party to this crime" and supports their struggle against human rights violations and for peace. We are with the initiative against all the threat, smear campaign and layoff attempts.

Academics for Peace was founded in November 2012 in the aftermath of a statement that supported Kurdish prisoners' demands for peace in Turkey, which they voiced through a hunger-strike. The statement was signed by 264 academics from over 50 universities. In their first meeting in December 2012, Academics for Peace decided to work for a peace process in Turkey and to contribute to it by producing knowledge and information on topics like processes of peace and conflict, practices of peace-making, women's role in the peace process, education in native languages and the destruction of the environment through war. Between the years 2013 and 2016 Academics for Peace signed petitions, organized meetings including one with several members of the Wise People Committee- a committee that the government tasked for meeting with people to learn about their expectations from peace- and published reports on their activities. The members of Academics for Peace also contributed to the peace process by writing in newspapers that compared Turkey's process with other cases in the world and have at numerous times announced their willingness and readiness to actively participate in the process. However today, what is known as the Academics for Peace are the signatories of the petition "We will not be a party to this crime!" which was publicized in January 2016 and include a plurality and a size that go much beyond these previous works.
Since the day the petition "We will not be a party to this crime!" was declared to public through a press conference, the signatories, whose number at that time already exceeded 2000, faced many attacks. Hundreds of them have been fired from their jobs, their passports have been cancelled and confiscated, they were prevented from finding jobs, several were physically and verbally threatened, others were taken into custody, four of them who read a press statement condemning these violations were imprisoned, hundreds have been robbed from the right to work in the public sector through governmental decrees and finally all of them are currently facing individualized court. In short, the signatories have faced "civil death" through the cooperation of the government the commission of higher education and university managements exactly like the journalists siding with the Justice and Development Party suggested. Despite all this repression, threats and unending harassment a great majority of academics have continued to stand behind their initial statement, resist and collectively support each other.