Projects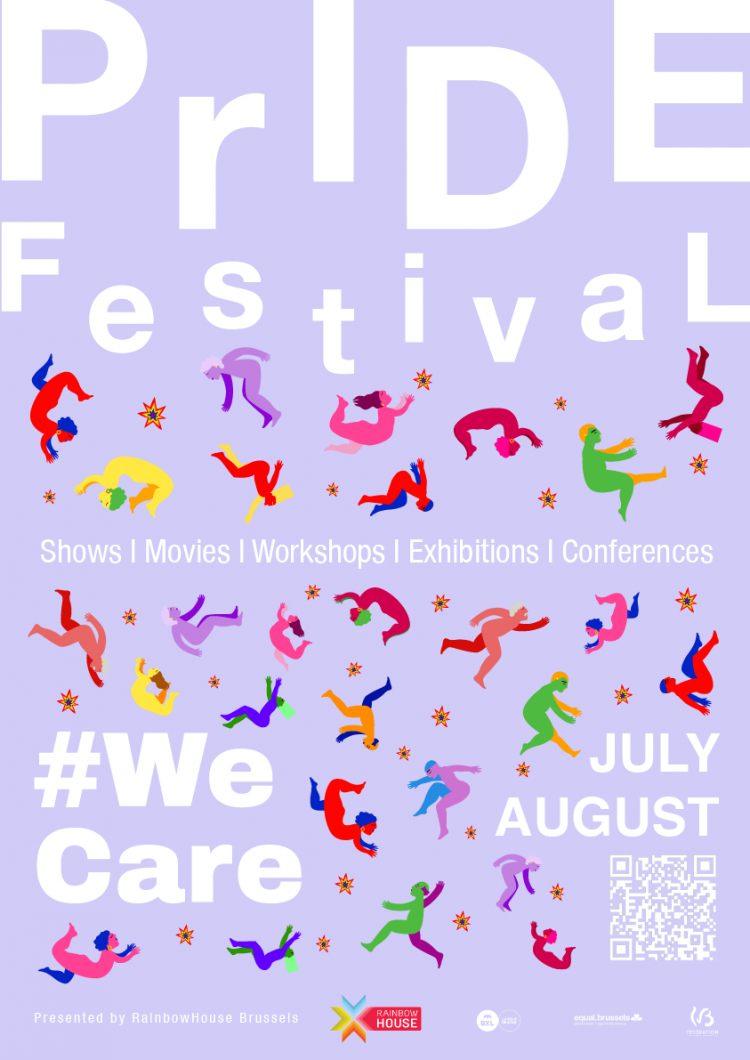 PrideFestival Brussels
1st of July - 22nd August 2021
The PrideFestival 2021 is back for its 17th edition: two months of socio-cultural activities, activist events and festivities await you: performances, workshops, screenings, debates, meetings, parties, conferences and much more!
Organised by RainbowHouse Brussels and its associations, the PrideFestival honours LGBTQI+ (Lesbian, Gay, Bisexual, Trans*, Queer, Intersex, etc.) artists and activists. The creativity and activism of the LGBTQI+ communities invade the city of Brussels and make its cultural venues vibrate!
Traditionally, the PrideFestival takes place during the 2 to 3 weeks preceding the Belgian Pride parade (the latter is not organised by RainbowHouse). PrideFestival is complementary to Belgian Pride. While Belgian Pride organises events in the streets of Brussels (the parades, the Rainbow Cities illuminations and the Rainbow Village!), PrideFestival includes a series of cultural activities and inter-associative activities that aim to unite and strengthen the Brussels LGBTQI+ network. This year, due to the health measures in force, Belgian Pride offered you a virtual programme – and the PrideFestival was postponed to July and August to allow for face-to-face activities. There is no better time than the summer to celebrate, connect and enhance the LGBTQI+ network and culture!
The theme of this year's PrideFestival is health #WECARE: because the well-being & mental, physical and social health of LGBTQI+ people is important. The activities of PrideFestival are built around this need for health improvement through different tools and actions. The theme of this 17th edition is in continuity with the one of last year since queer health is still strongly impacted by the health crisis we are experiencing and many challenges need to be addressed!
In spite of the advances in queer rights, we want to draw attention to the many challenges that need to be addressed, such as HIV prevention, accessibility of health care for transgender people, sexual health of queer women, heteronormativity of traditional mental health care, and much more. Together, let's improve the health of LGBTQI+ people in all its aspects!
Stay Tuned & Follow us on social media!
Overview of the program: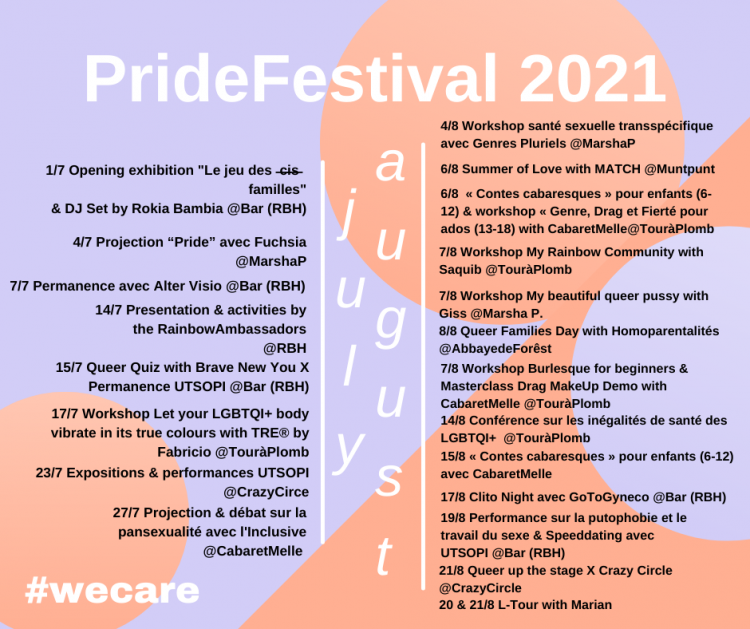 July August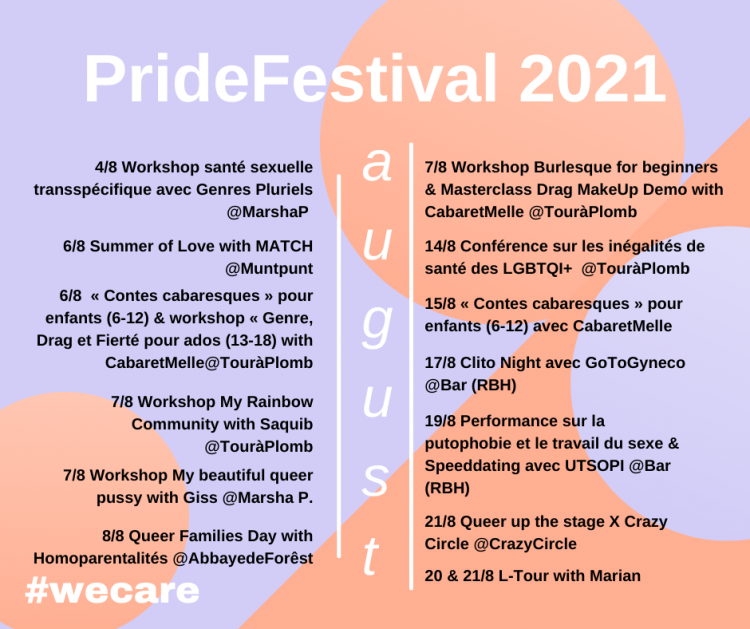 August
Previous editions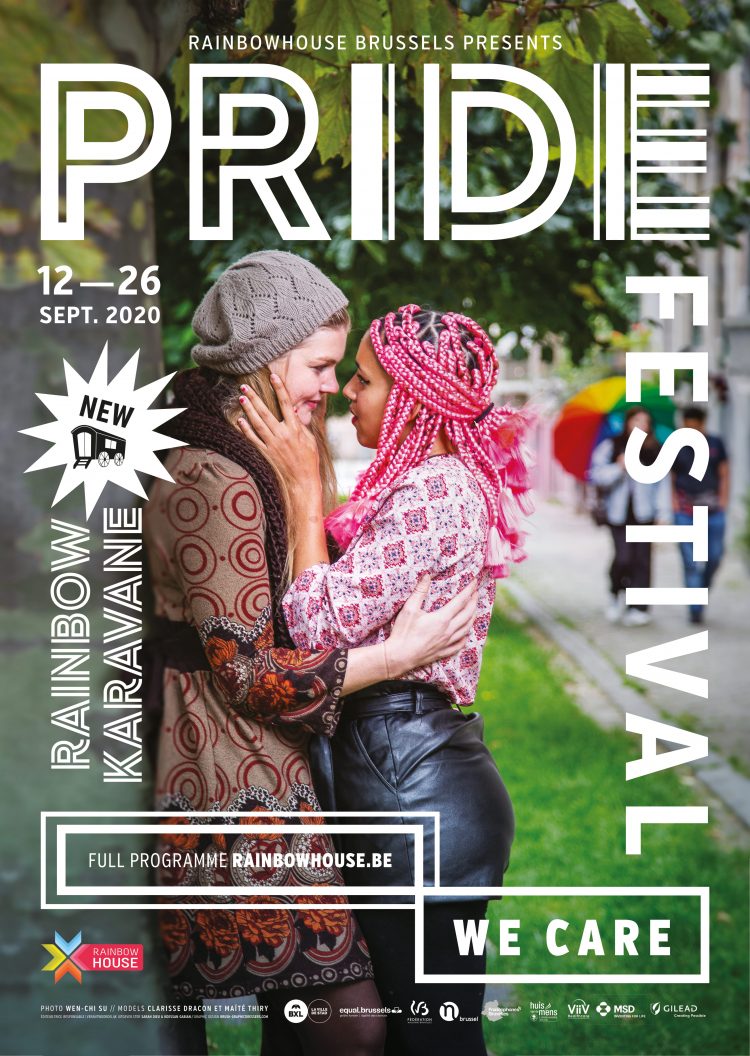 édition 2020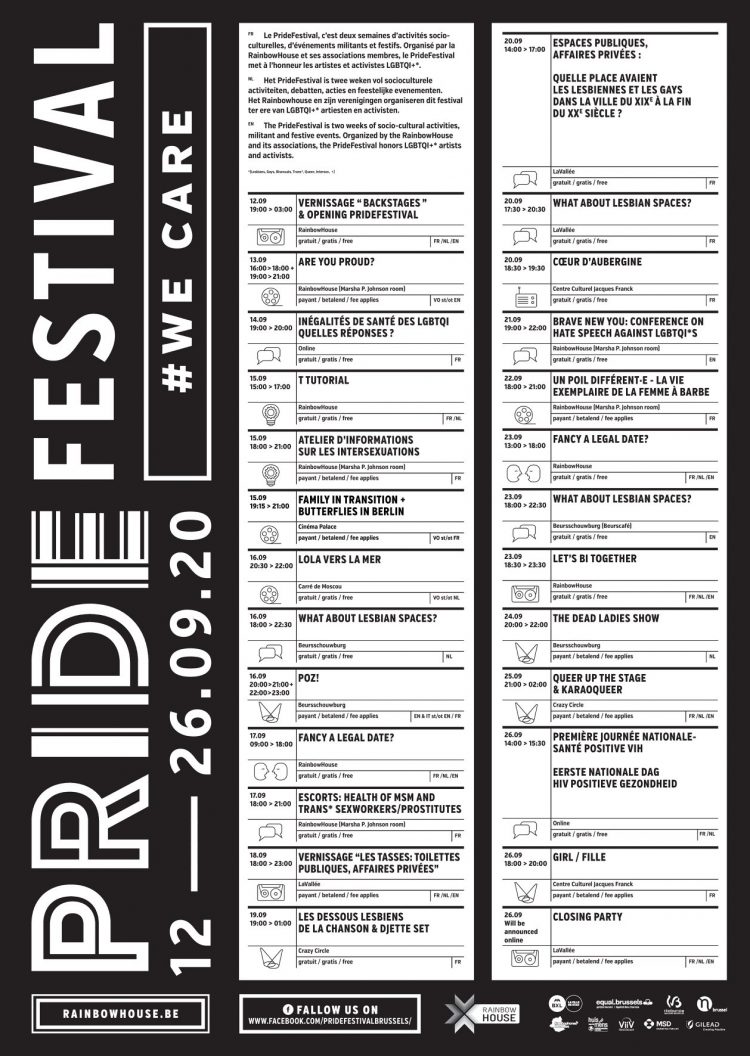 programme 2020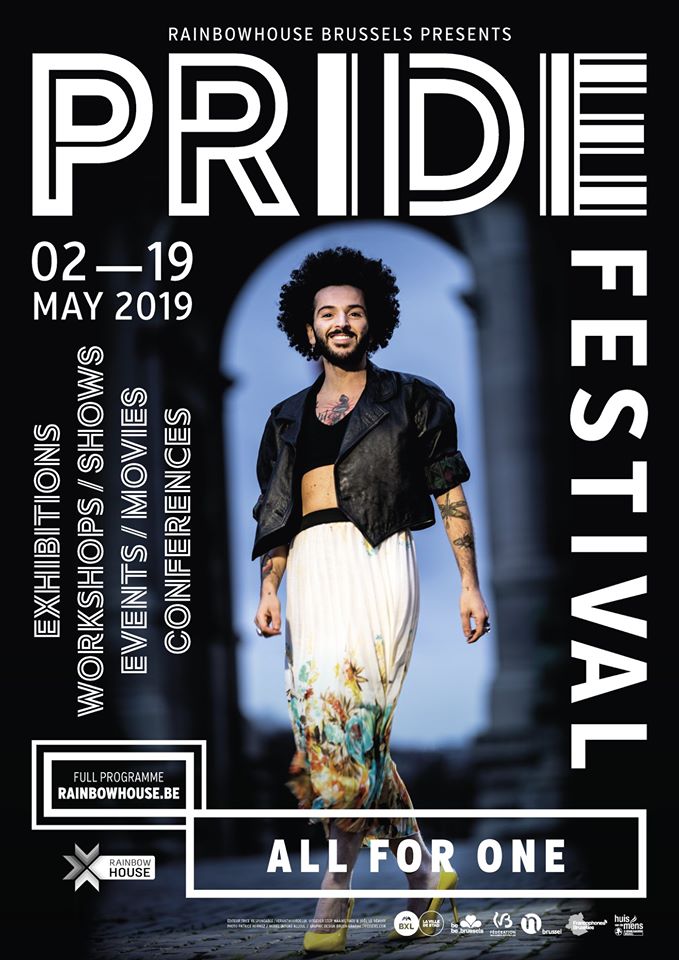 édition 2019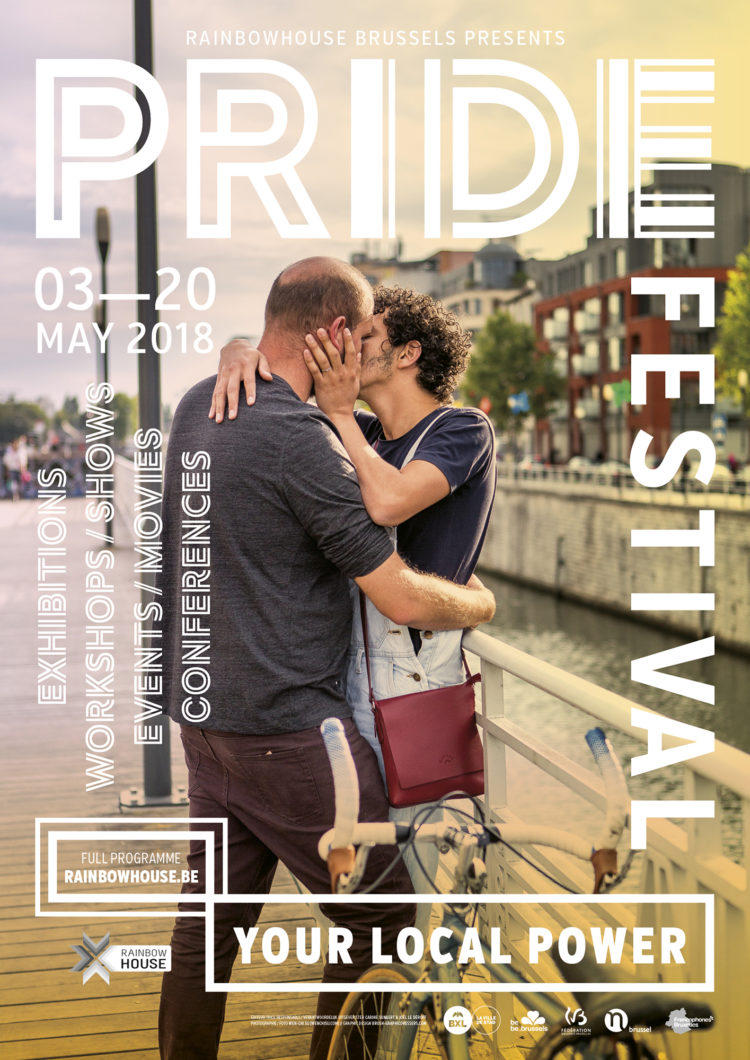 édition 2018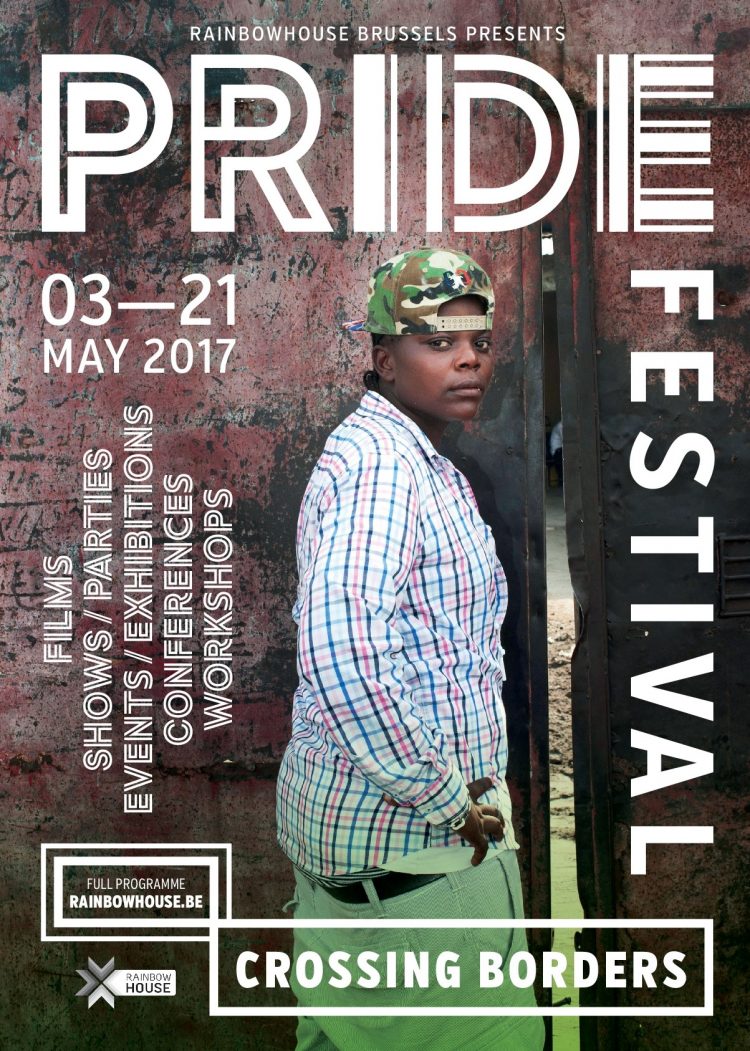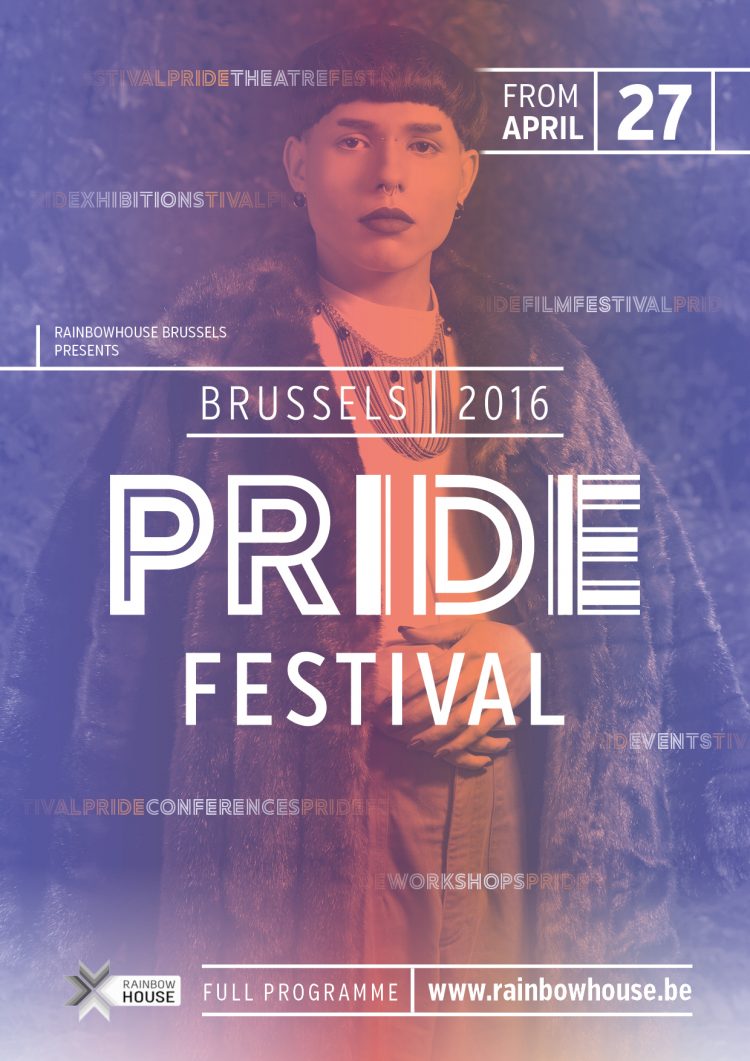 PrideFestival 2016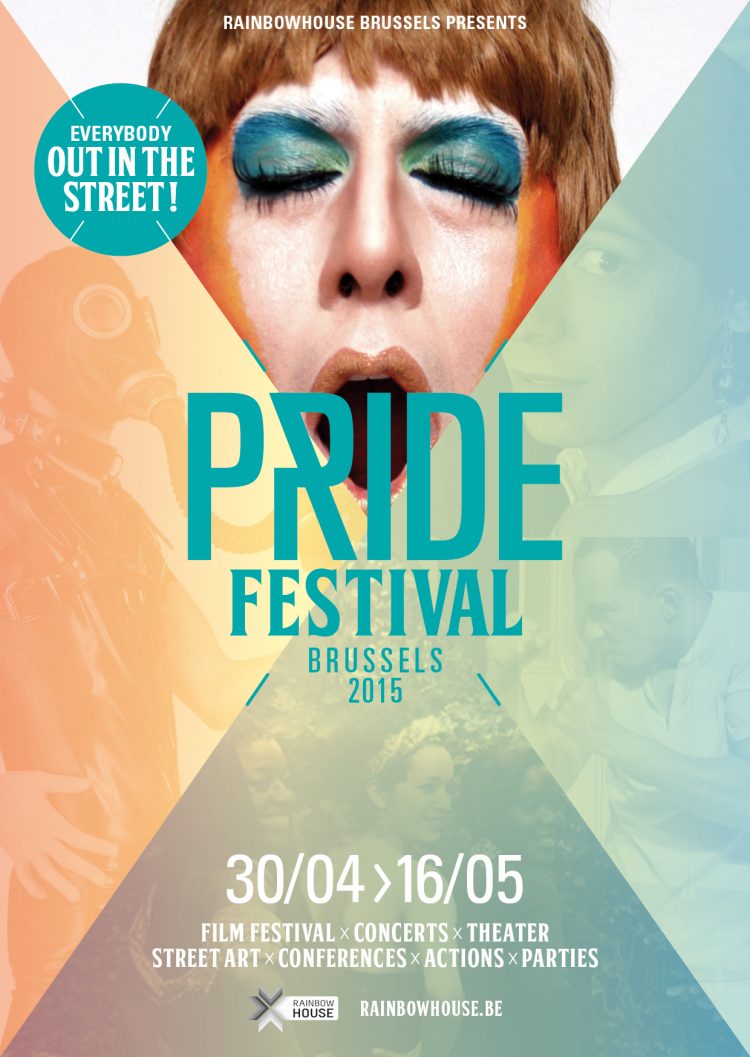 PrideFestival 2015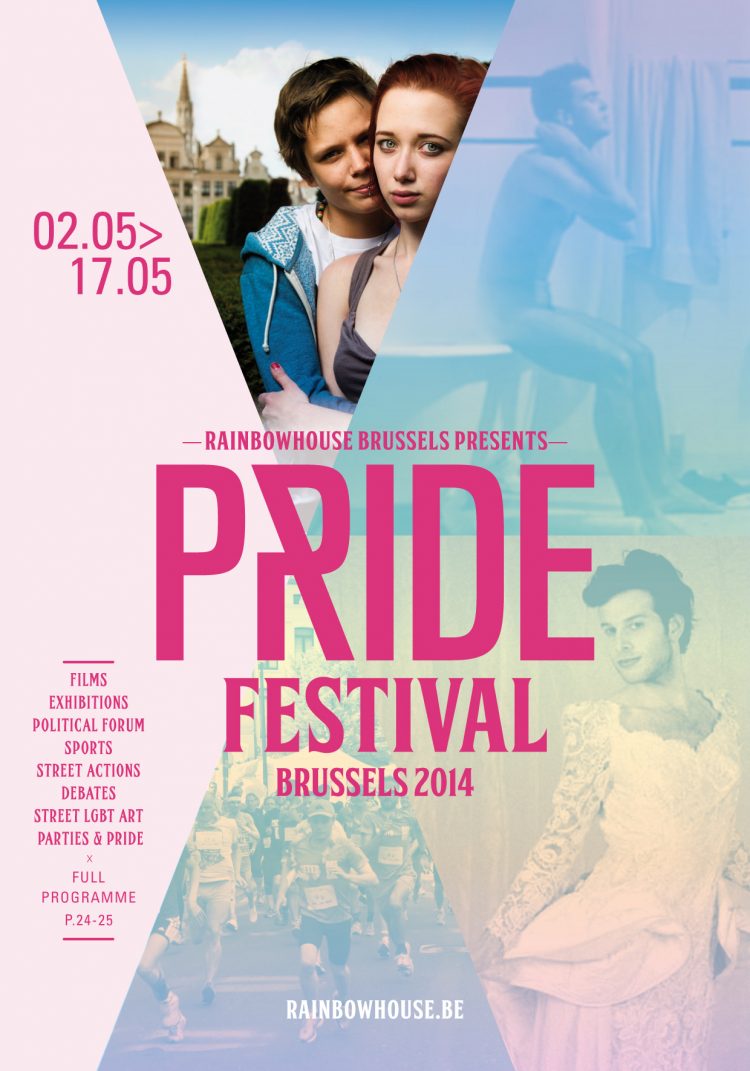 PrideFestival 2014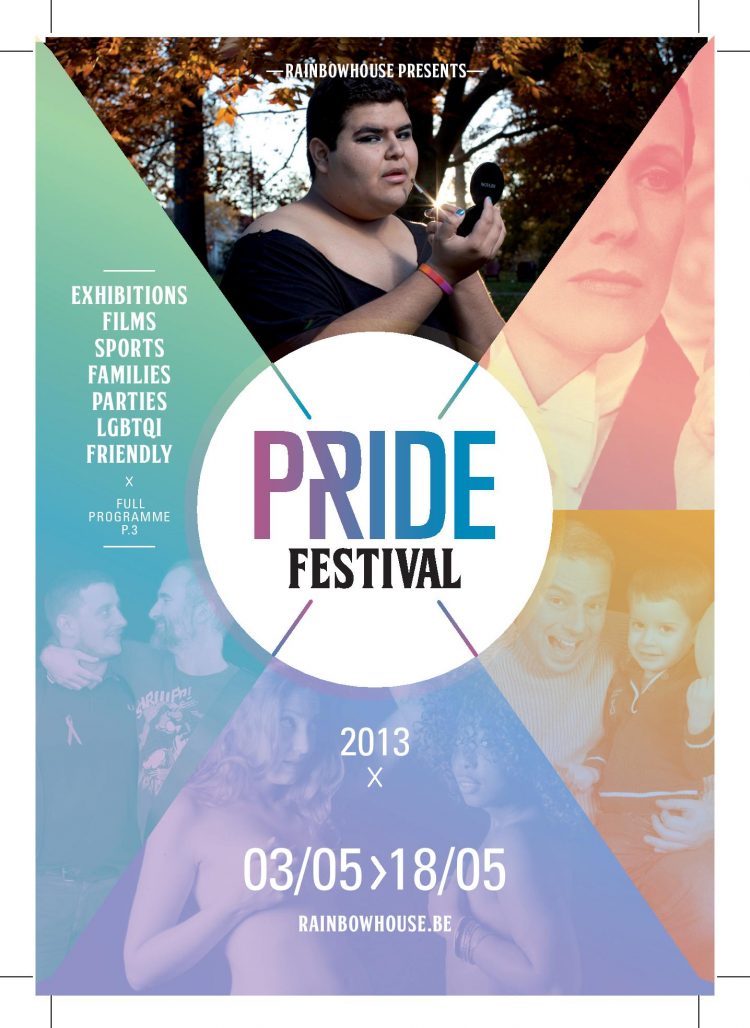 PrideFestival 2013