Projects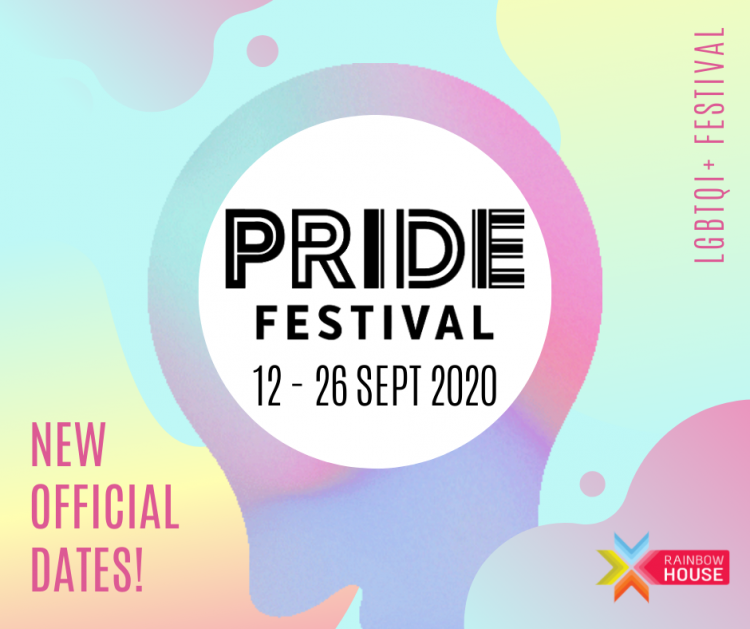 PrideFestival Brussels: new dates!
12 - 26 September 2020
The PrideFestival is two weeks of socio-cultural activities, militant and festive events. Organized in May by the RainbowHouse Brussels and its associations, the PrideFestival honors LGBTQI+ artists and activists (Lesbians, Gays, Bisexuals, Trans*, Queer, Intersex, +.). Theatre, cinema, dance, literature, workshops, performances, exhibitions, conferences… The creativity and militancy of the LGBTQI+ communities will invade the city of Brussels and make its cultural sites vibrate!
The PrideFestival takes place during the 2 – 3 weeks preceding the "Belgian Pride" parade (the latter is not organised by RainbowHouse). The PrideFestival is complementary to the Belgian Pride. While Belgian Pride organises events in the streets of Brussels (the parades, the Rainbow Cities illuminations and the Rainbow Village!), the PrideFestival includes a series of cultural activities such as workshops, exhibitions, screenings, visibility actions and inter-associative activities that aim to unite and solidarise the Brussels LGBTQI+ network. This year's theme will revolve around health.
# WECARE 
In recent decades, the rights of LGBTI's, transgender and intersex persons have been greatly improved. However, there is still a great need for a more inclusive society and assistance. Well-being does not only mean being physically healthy, also the psychological and social aspects are extremely important. With #WeCare, chosen by the three regional umbrella organisations – RainbowHouse Brussels, Arc-en-Ciel Wallonia and çavaria –  we draw a lot of attention to the many challenges that need to be addressed, such as HIV prevention and accessible health care for transgender people. Together, let's improve the health of LGBTI+ people in all its aspects!
COVID19 update:
This 16th edition should have taken place from 05 to 24 May 2020. Because of the COVID19 pandemic, the Belgian government has decided that no festival can take place until the 31st of August. The RainbowHouse has therefore decided to postpone the PrideFestival to September 12 to 26, 2020. Despite the circumstances PrideFestival continues with its history and its first missions, namely :
– To show the queer talents from Brussels and abroad;
– To create connections between the different worlds;
– To provide safe spaces to think together and build a fairer society.
We will soon communicate the program to you.
Stay Tuned & Follow us on social media!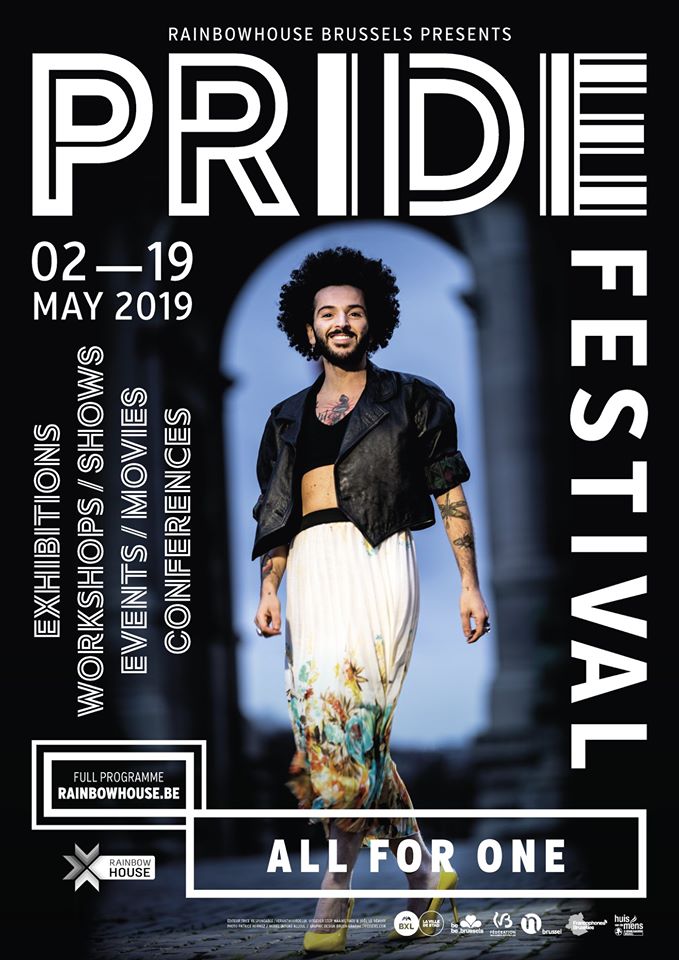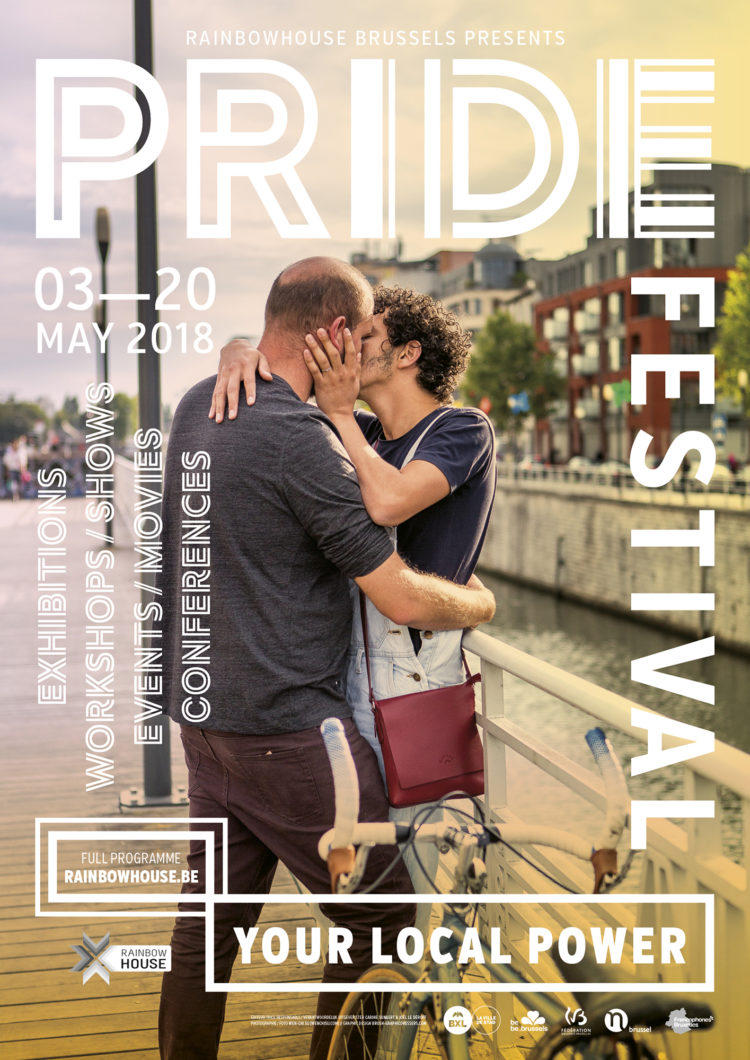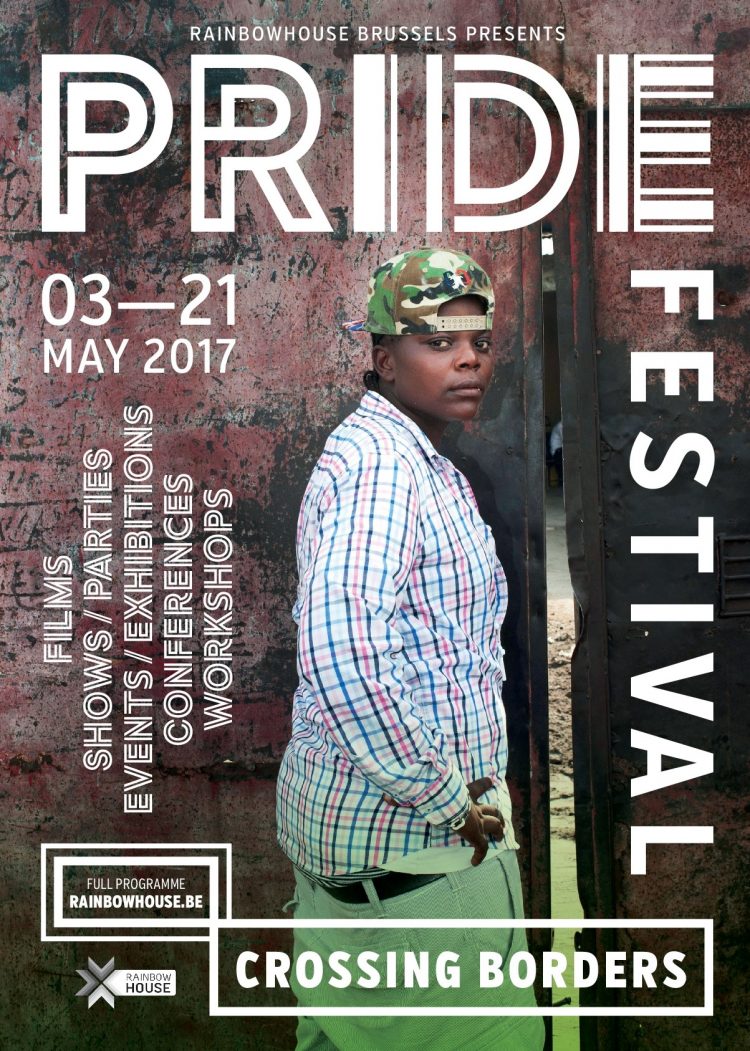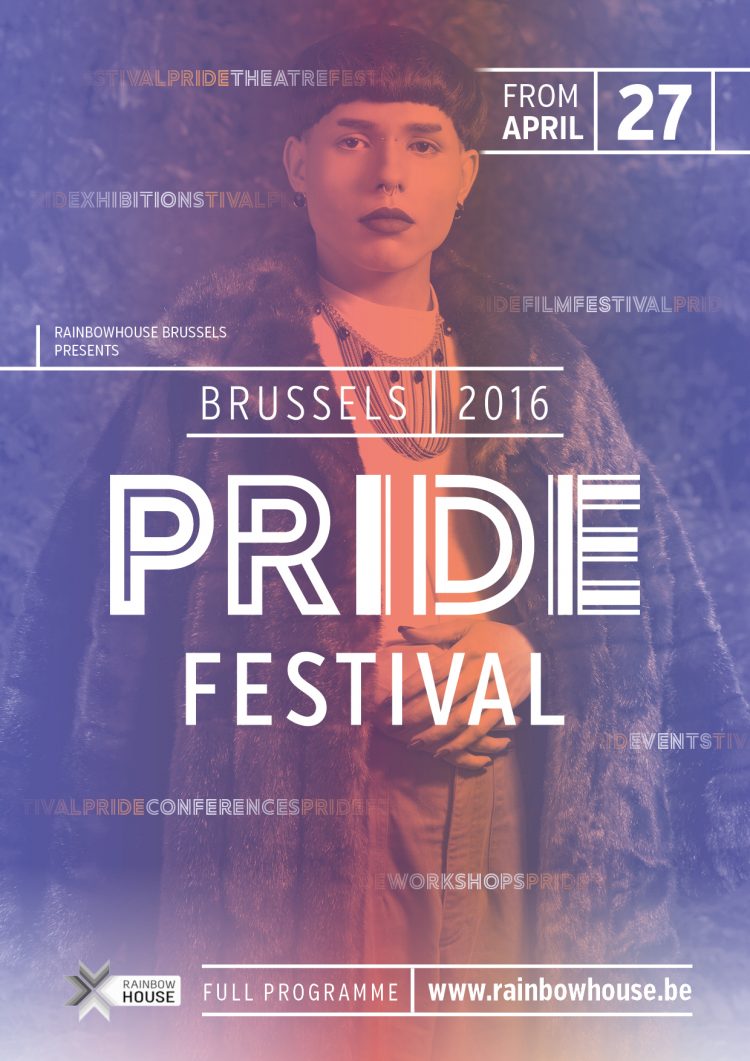 PrideFestival 2016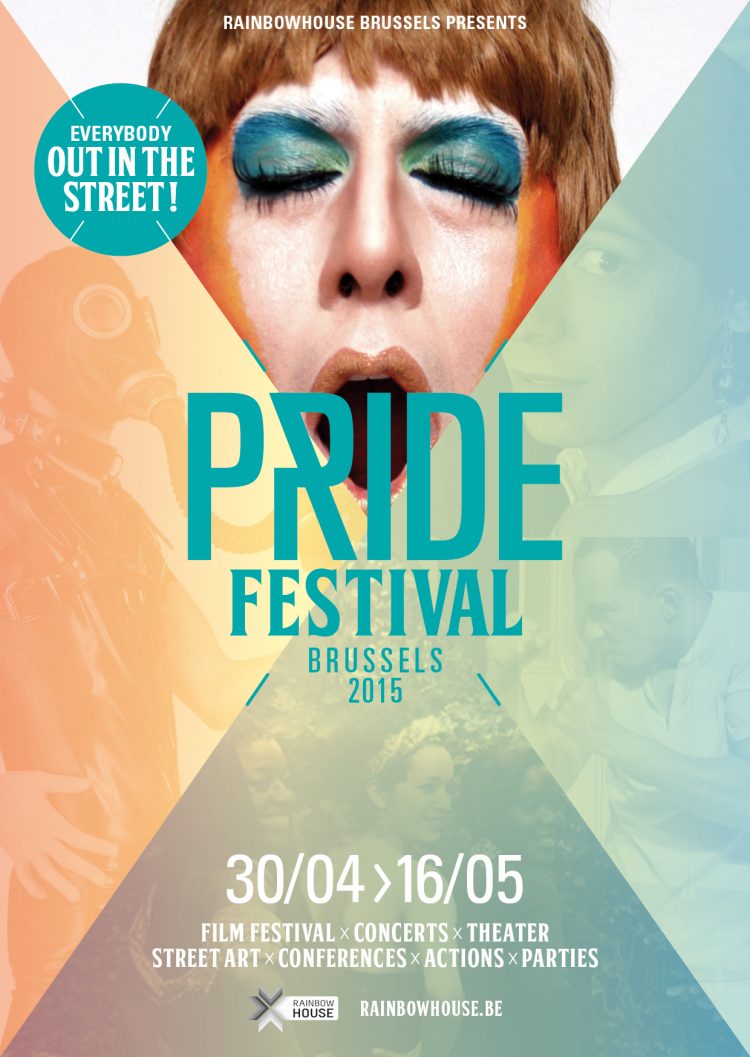 PrideFestival 2015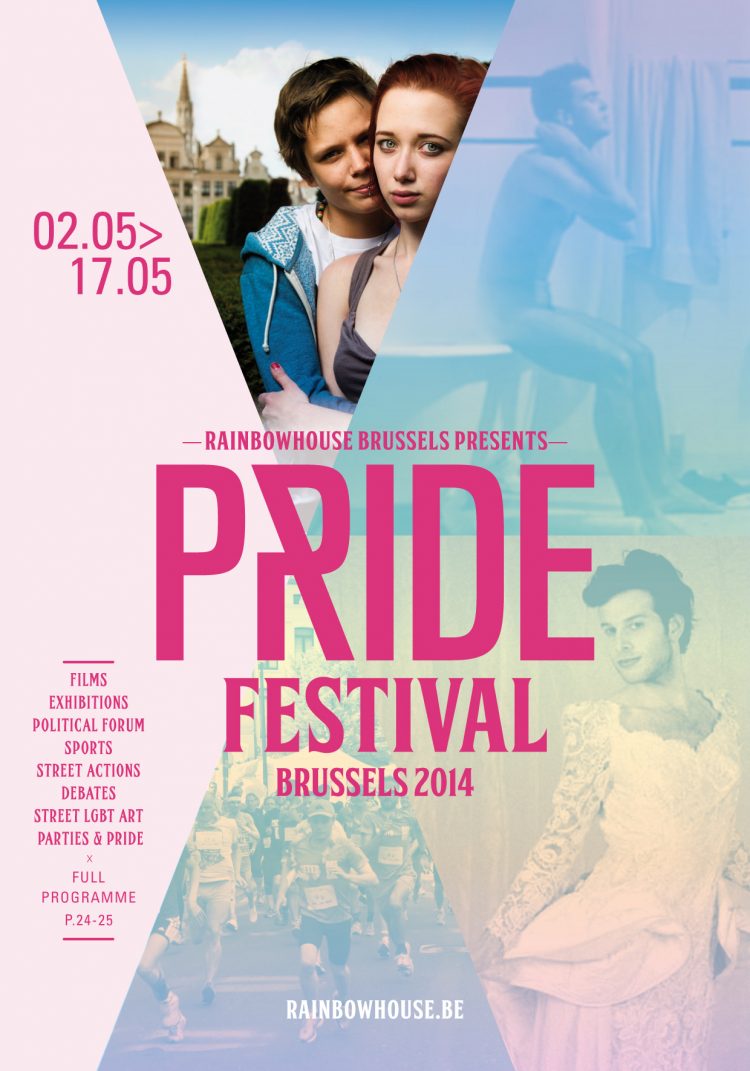 PrideFestival 2014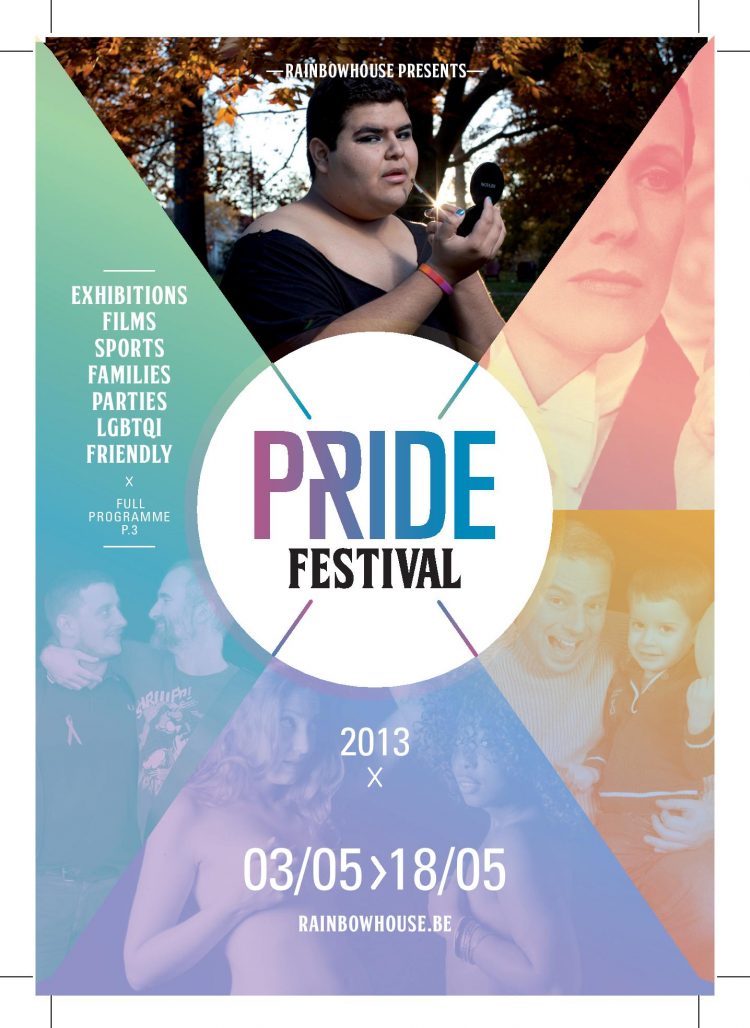 PrideFestival 2013