Projects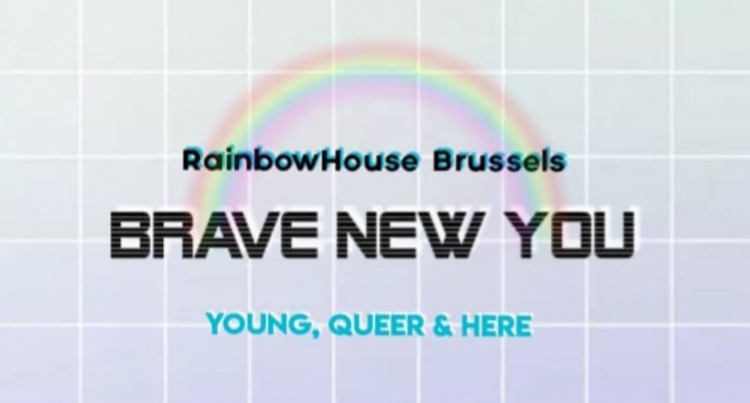 BRAVE NEW YOU
You are LGTBQI*, between 16-30 years old?
You want to co-design a project combating hate speech and meet other queers ?
You want to travel, meet other young adults in Europe, and be active in your community?
So Brave New You is for you !
WHAT?
RainbowHouse Brussels in collaboration with YUE (Youth for Understanding and Exchange) and the Erasmus+ program starts a project for and by (futur) community builders. The projects' aim is to create solidarity meetings and active citizenship between different disadvantaged communities through Europe.
The project will take place in Belgium and 10 other European countries.
BNY objectives are multiple: 
to provide large-scale educational experiences and networking opportunities aiming at connecting and empowering youth of different backgrounds to become leaders in their societies and engage with decision makers on local and European level  

to enhance social cohesion in communities by bringing realities of youth of different backgrounds closer to each other by understanding and challenging current narratives related to their position in societies

create a more inclusive and open-minded Europe.
What does this mean in practice, here in Brussels?!
~ … enhance visibility of queer youth
~ … participate in the local and communitary construction
~ … help to form queer community leaders and builders
~… meet other young adults during in exchange in Italy and Slovenia
~ … deconstruct together hate speeches and create a new different narration
HOW?
The projects' shape depends 100% on you
According to your interests, talents and visions, we will build this project together. 
It can be a visibility – or an information campaign, an art exhibition – or a film project, the creation of a community activity, workshops, a performance, … the possibilities are endless!
The autonomy and expertise of the LGTBQI* youth participating in the project is entirely respected and valued since its format is fully depending on the group's needs. Initial survey carried out by the RainbowHouse Brussels in Mai/June 2020 testifies the diversity of needs Brussels' LGTBQI* youth experiences. Since the main desired connections are the creation of inclusive and diverse cultural/artistic/activist spaces, the BNY project will accompany the participants in their quest for participation, self-determination, representation and visibility.
WHEN?
The project will last 18 months. Regular meetings ( +/- 1 or 2 times a month) will take place at the RainbowHouse Brussels.
If you live far away and this may prevent you from participating, we can find a solution together.
QUESTIONS?
Don't hesitate to contact us for any type of question and if you want to participate!