In the picture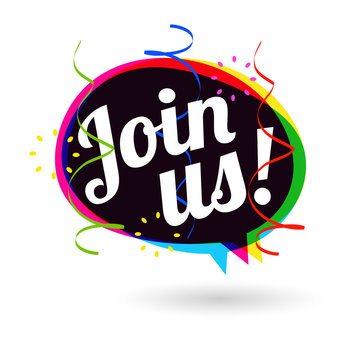 Job offers – join the team !
published on 9 August 2022
Communications Officer - part-time (19h/week) - fixed-term contract
MISSION
The employee is in charge of the network's communication and events. The main goal is to proactively and continuously inform the 'inside' world (our member organisations and partners) as well as the 'outside' world (the general public) about the RainbowHouse, its objectives, services, projects and activities in which we are involved and/or which take place at the Rainbowhouse.
The Communications Officer will work in pairs and with a team of interns for whom he/she will be responsible for communication tasks.
Concrete tasks:
– To significantly improve our presence on social networks and contemporary media;
– Continuously update our websites;
– Create and disseminate periodic newsletters;
– Developing and formatting flyers, brochures, visuals, promotional material, … ;
-Updating external agendas for activities taking place at the RainbowHouse;
– Maintain contacts with the press, develop strategic partnerships with the media;
– Creating a comprehensive communication plan, following up, informing the board;
– Ensure inclusiveness and accessibility of our communications for all target groups;
– General support tasks for RainbowHouse;
– General support tasks for the RainbowHouse; Advocacy on policy positions is not part of this function.
PROFILE
– You have at least a higher education degree or an equivalent level of experience;
-You have at least two years of relevant professional experience;
– You are an expert in contemporary media and social networks;
– You are familiar with technical tools, such as CMS/Wordpress, Google AdWords, PhotoShop, … ;
– You are familiar with the diversity of society and the environment of LGBTQI+ people or are willing to learn about it;
– You are fluent in Dutch and French; English is a plus;
– You have experience in public communication, both verbal and written;
– You are creative, proactive, explorative, well organised and structured;
– You are able to work independently and as part of a team, with colleagues and volunteers (weekdays and sometimes evenings and weekends).
CONDITIONS
– A part-time job with a fixed-term contract depending on the evolution of the subsidies (renewable for at least one year);
– Scale 329.03 (socio-cultural sector), level B1c;
– Meal vouchers and reimbursement of transport costs from home to work (in accordance with the collective labour agreement);
– Lots of scope for initiative and flexible working hours;
– A pleasant place to work, in the centre of Brussels;
– The opportunity to work on a socially relevant project.
RainbowHouse welcomes applications from anyone, regardless of age, beliefs, origin, sexual characteristics, sexual orientation, gender (identity), family situation, HIV status, disability, or any other personal characteristic.
Interested?
Send a letter of application with curriculum vitae to job@rainbowhouse.be. Applications must reach us by 10 october.

Please indicate in the subject line: "Job communication, NAME FIRST NAME candidate".
Candidates selected after an oral interview will take a written test. Immediate start.
If you have any questions, you can also write to job@rainbowhouse.be , or contact the RainbowHouse coordinator, Jean-François Cannoot.