$newtitrefr = str_replace(" ?", " ?", $letitrefr); ?> $newtitrenl = str_replace(" ?", " ?", $letitrenl); ?> $newtitreen = str_replace(" ?", " ?", $letitreen); ?>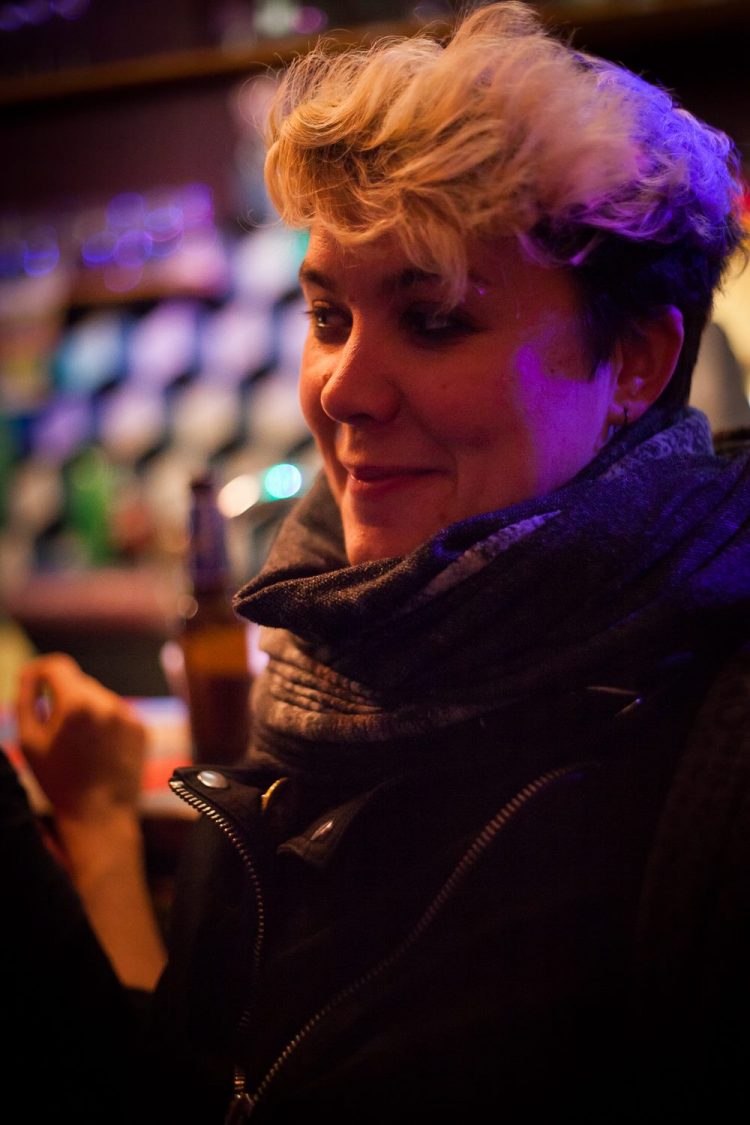 Portrait of Delphine, our project manager for womxn events
This summer, RainbowHouse Brussels presents its amazing team.
Thanks to the expertise acquired over the years, our organization can carry out its various missions.  Our development issue to the work of a dedicated, competent and versatile team. Discover the RainbowHouse's range of sociocultural and political projects through its employees!
What were you doing before the RainbowHouse, what is your background?
I discovered the alternative lesbian scene at the end of my adolescence, then the Ladyfests, then the riot grrrls, then queers parties in Nantes, then in Paris and in Brussels.  And it's in Brussels that I created my own concept party, Mon Cul Ta Praline, that I organize since 2009. In parallel I am stylist of panties, it is an activity that links to my feminist activism.
I joined the RainbowHouse as a project manager for LBT women/womxn events almost 6 years ago. This was a way to organize queer events related to women in another setting, the associative, which I did not know at all before. I discovered a very interesting world and I learned a lot of things by attending associations, collectives, supporting them through their struggles.
Can you tell us what your job is at RainbowHouse?
Lesbian, bisexual and trans women still lack visibility, even in queer circles.  And we know there is no fixed lesbian bar in Brussels (although there are some great initiatives, like Mothers & Daughters, which I also am a part of, the lesbian meetings of Mam Charvet …).  This is why the RainbowHouse wants to provide queer women with spaces and events just for them… My job is to organize the L-Festival, ten days dedicated to LBT women in November every year, I also organize the film festival Lesborama* around March 8th. I also manage the exhibitions in the bar. Additionally I do occasional fussball evenings, and the M(iii)aou parties.
"Lesbian, bisexual and trans women still lack visibility, even in queer circles."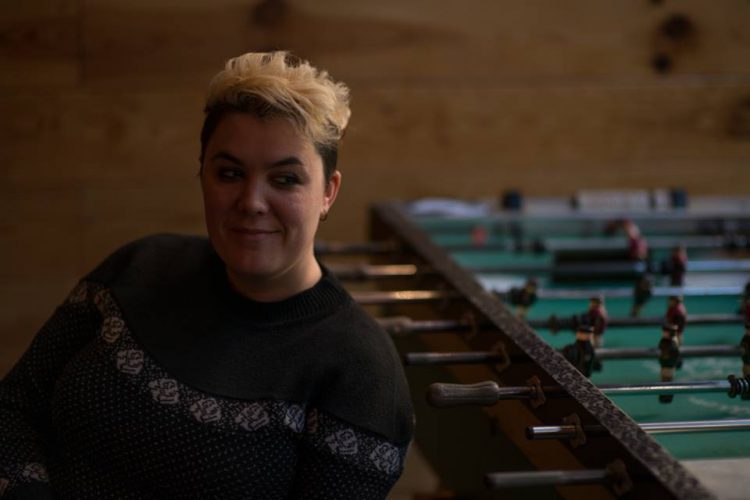 Delphine is sitting at the RainbowHouse bar next to her favorite object: the kicker.
What do you prefer in your job?
That people meet at events that I organize, connect, and learn. It has given rise to: new projects, activist collabs, love at first sight, help at work, and even babies sometimes!  Meeting new audiences too, learning by listening to the struggles of others.
What are your next strong moments ?
 In September, we inaugurate the new names of rooms of the RainbowHouse! I launched this idea a little while ago and I am very happy that it will end. The rooms will be renamed after LGBTQI+ persons, with all their specificities, whom we would like to highlight.
And then later this year in November will be my main event, the L-Festival, 10 days of lesbian, bis, trans and feminist events, around queer wxmen, trans and non-binary people.  It will feature everything from workshops to concerts, documentaries to parties, and it will take place this year from November 21st to 30th.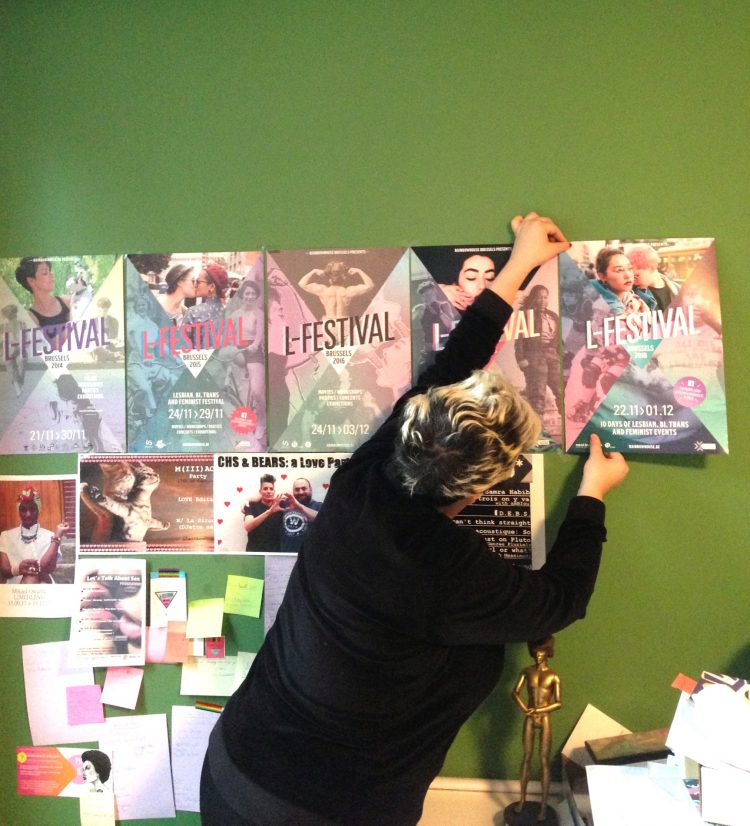 Delphine hanging posters for the upcoming L-Festival