$newtitrefr = str_replace(" ?", " ?", $letitrefr); ?> $newtitrenl = str_replace(" ?", " ?", $letitrenl); ?> $newtitreen = str_replace(" ?", " ?", $letitreen); ?>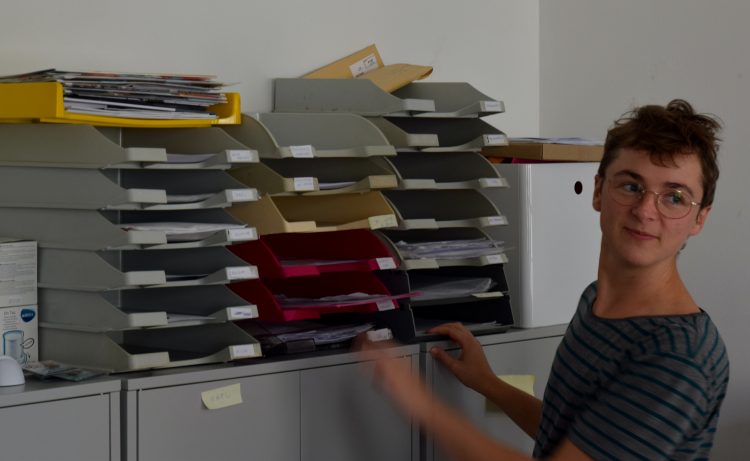 Interview with Naël, Communication officer and accountant
This summer, RainbowHouse Brussels presents its amazing team. Thanks to the expertise acquired over the years, our organization can carry out its various missions.  Our development issue to the work of a dedicated, competent and versatile team. Discover the RainbowHouse's range of sociocultural and political projects through its employees!
What were you doing before the RainbowHouse, what is your background?
Before the RainbowHouse, I was doing work, volunteer work and studies at the same time. I graduated in biomedical science and did a masters in biomolecular sciences. During my final year in science, I began to understand that working in a laboratory wouldn't satisfy me. I became more interested in the world of activism. And I became more involved in engaged events, both as a volunteer and as an audience. At the same time, I started studying gender and diversity.
I knew the RainbowHouse because I was a volunteer there once in a while, especially during the L-festival. I also volunteered in different associations. For example, I had been a volunteer at Pink Screens (especially the Nova bar) for several years. Last year we made the toilets of Nova gender neutral (at least during Pink Screens). That seemed like a big victory to me. Professionally I have been working for 8 years in the Palace of Fine Arts (Bozar) at the reception. I still work there today.
Can you tell us what your job is at RainbowHouse?
In April 2019 I replaced Camille as project manager for the PrideFestival and All Genders Welcome. The PrideFestival is about 2-3 weeks social-cultural LGBTQI+ events. All Genders Welcome is a campaign that wants to raise awareness among the staff of public institutions, municipalities and the CPAS of Brussels. The campaign is divided into two parts. First visually (posters, flyers and roll-ups), and then a cycle of formations. To achieve this, we are working together with Genres Pluriels and Unia.
I recently organised a Drag Queer evening. That was the first time for me. I got a lot of inspiration from the evenings Delphine organizes. The evening went well, despite a few small technical problems. But if everything goes perfectly, it's less fun! :). Thanks a lot to everyone who came, and to the many volunteers and artists. I would like to do that again in the coming months.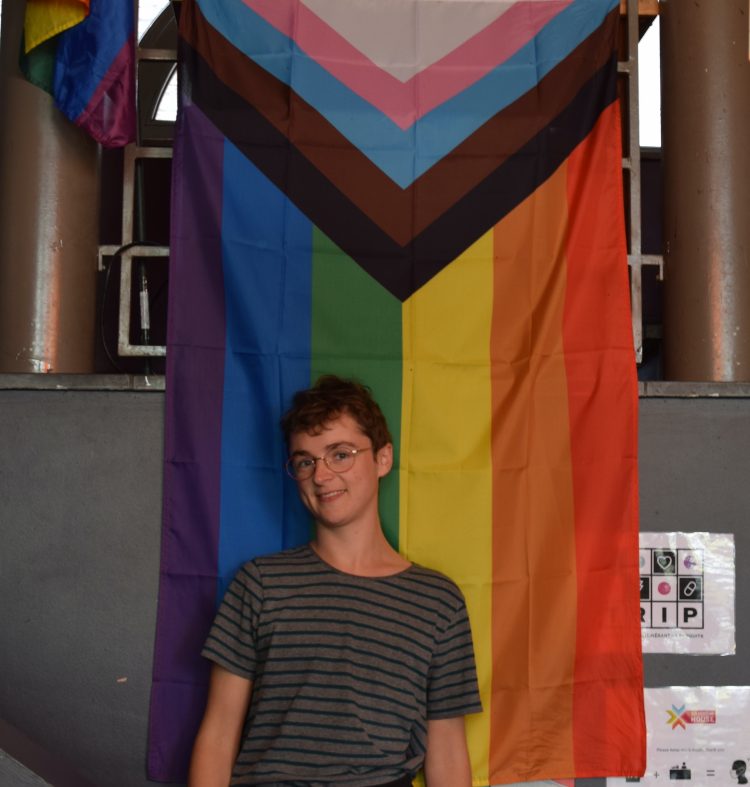 "Especially the encounters. Almost every day you're in the RainbowHouse, there are interesting meetings and discussions."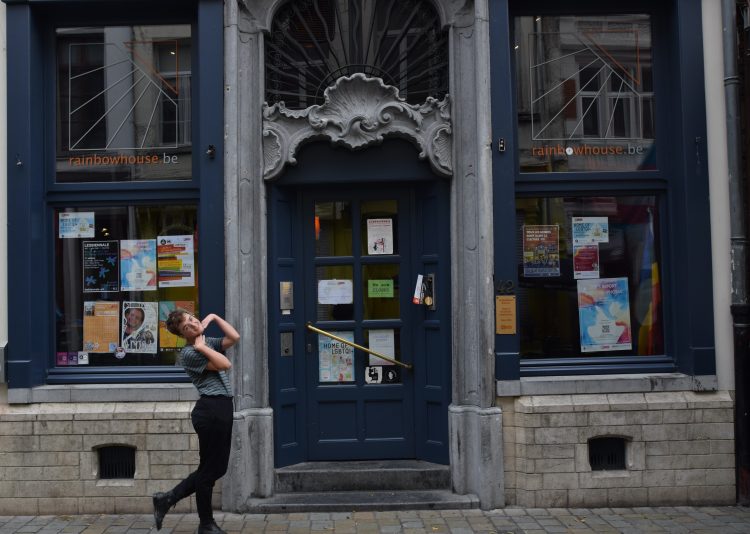 Naël - never not posing
What do you prefer in your job?
Especially the encounters. Almost every day you're in the RainbowHouse, there are interesting meetings and discussions. After work I sometimes stay in the permanencies of the members. Then I can relax and get to know new people, sometimes very different from me.
I love that the work is so diverse. In a few hours time you go from cleaning the bar to shaking hands with the councillors of Brussels (I'll just wash my hands in between 🙂 ).
What are your next highlights?
In November I will make a project call for the PrideFestival 2020. Certainly not to be missed! Stay tuned!
In December, the campaign All Genders Welcome will be restarted (date to be determined). That call is open to everyone. Spoiler Alert: this year the visual design will have changed. Come and discover the work of Charline, the graphic artist who helped us to realize the project!