$newtitrefr = str_replace(" ?", " ?", $letitrefr); ?> $newtitrenl = str_replace(" ?", " ?", $letitrenl); ?> $newtitreen = str_replace(" ?", " ?", $letitreen); ?>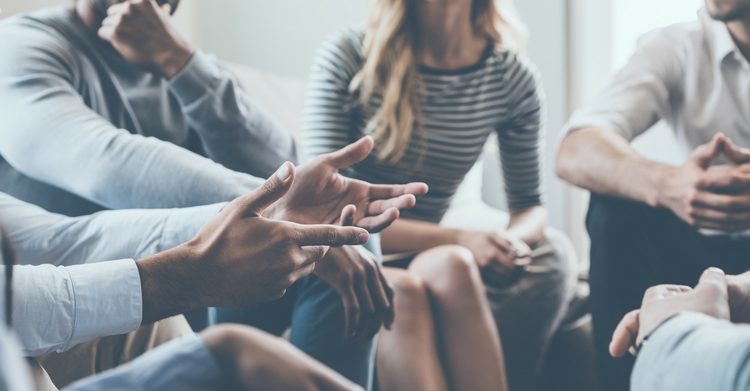 Individual interviews and discussion groups
Permanently listening
The Brussels RainbowHouse and Alter Visio offer you weekly individual hearings cut to your size. Do you wish to discuss 100% anonymously with persons formed in topics related to the LGBTQI community? Are you a victim of troubles at your work place, at school, in your entourage? Are you a victim of aggression and you feel a need to talk about it?
You will find a sympathetic ear, personalised and free, on appointment at the Brussels RainbowHouse.
To make an appointment (alone, accompanied or with your family):
Directly with one of our psychotherapists:
Gabriel (French, Portuguese) : gabriel.rainbowhouse@gmail.com
Christine (French) : ch.rainbowhouse@gmail.com
Rodrigo (English, Portuguese) : rodrigo.rainbowhouse@gmail.com
Jacques (English, French)
Getting into touch with the RainbowHouse through : info@rainbowhouse.be
The services are held weekly, on appointment, at the RainbowHouse (Rue du Marché au Charbon 42, 1000 Bruxelles)
For more information:
Alter Visio – 02/893.25.39 – info@alter-visio.be
RainbowHouse  – 02/503.59.90 – info@rainbowhouse.be
Entretien individuel pour les demandeu.se.r.s d'asile
La RainbowHouse Brussels propose des entretiens individuels uniquement sur rendez-vous, pour tenter de soutenir au mieux les demandeu.se.r.s d'asile dans leur procédure et leurs relations avec leur avocat.e, leur assistant.e social, leur centre, l'Office des Étrangers, le Commissariat aux Réfugiés et Apatrides, le Conseil du Contentieux des Étrangers…
Contact : oliviero@rainbowhouse.be
Entretien individuel par l'association Genres Pluriels
Max et Aurore de Genres Pluriels vous proposent un lieu d'écoute libre et bienveillant, où déposer vos questionnements sans devoir vous justifier.
Ce lieu vous offre une possibilité de réfléchir à votre parcours de transition par vous-même et à votre rythme, dans le but d'évaluer quel serait votre point de confort personnel.
Les entretiens se déroulent tous les lundis, mercredis et jeudis, de 10h00 à 17h45, sur rendez-vous, à la RainbowHouse Brussels (Rue du Marché au Charbon 42, 1000 Bruxelles)
Pour prendre rendez-vous :
Max : 0487/63 23 43
Aurore : 0485/63 17 72
Mail : support@genrespluriels.be
Istikbaal par Omnya
Istikbaal "accueil en arabe" est le Comptoir d'Information, de Sensibilisation, d'Orientation Anonyme et Gratuit de l'asbl Omnya. Par le biais de ce service, Omnya assure un premier accueil global à toute personne désireuse de rentrer en contact avec elle, indépendamment de son genre, orientation sexuelle, confession religieuse, couleur politique, origine, statut administratif ou social, etc. Lors de cet 'Istikbaal' l'usager peut exposer tous ses besoins, difficultés, questions et préoccupations, en toute confidentialité et anonymat. La personne qui se présente spontanément ou sur rendez-vous est accueillie par unE bénévole qui l'écoute activement et qui dresse avec elle un bilan de ses besoins, difficultés, questions, préoccupations. A partir de cet accueil les usagers trouvent soit directement des réponses à leurs besoins, soit sont redirigés vers d'autres services en interne ou orientés vers de services externes spécialisés.
L'équipe d'Istikbaal est composée de femmes et d'hommes bénévoles ayant un bagage important en matière de : réalités LGBTistes, droit des étrangers, l'écoute active, etc.
Un 'Istikbaal' chaque 2e mardi du mois à la Maison Arc-en-Ciel, de 19h00 à 21h30, ouvert à tout le monde, avec ou sans rendez-vous.
Un 'Istikbaal' sur rendez-vous est aussi possible en dehors de la permanence mensuelle.
Contact : istikbaal@omnya.org
0470/66 63 80