$newtitrefr = str_replace(" ?", " ?", $letitrefr); ?> $newtitrenl = str_replace(" ?", " ?", $letitrenl); ?> $newtitreen = str_replace(" ?", " ?", $letitreen); ?>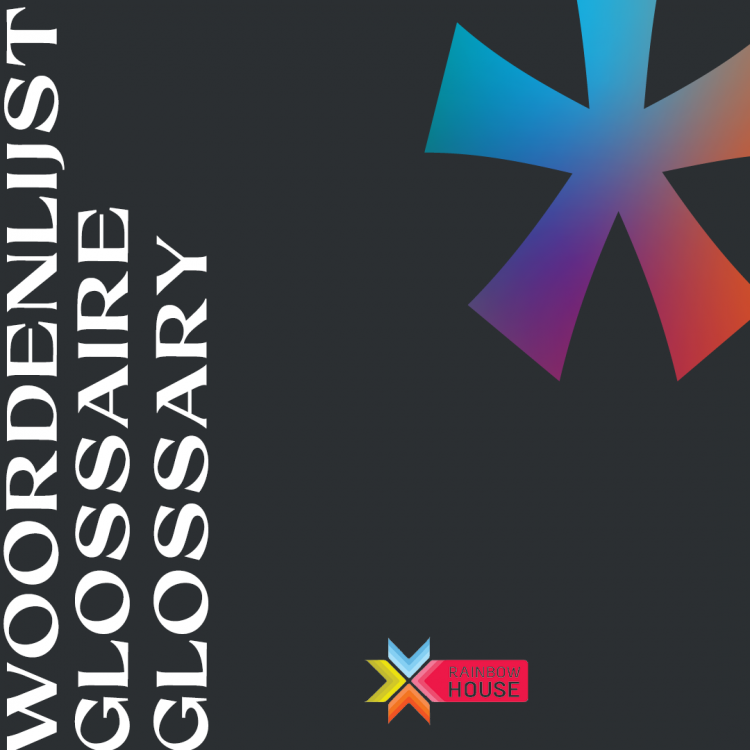 Glossary for all
This glossary aims to help our readers better understand the realities that go along with certain words. It gives the most straightforward possible definitions so that those words can be understood by the highest number of people. However, if, despite our efforts, certain terms still seem abstract to you, do not hesitate to contact us.
This is, of course, a non-exhaustive list of vocabulary relating to the RainbowHouse Brussels networks.
To offer definitions that are as precise and complete as possible, we have sometimes called on outside resources, which are listed below:
Chambre de commerce gaie du Québec,

Lexique LGBT sur la diversité sexuelle et de genre en milieu de travail

,

https://cclgbtq.org/wp-content/uploads/2015/12/Lexique-LGBT.pdf

 

Dominique Dubuc,

Les mots de la diversité liée au sexe, au genre et à l'orientation sexuelle

, FNEEQ CSN. Deze gids werd opgesteld door de Fédération des Enseignantes et Enseignants du Québec, en zit bijgevolg als pedagogische tool bijzonder goed in elkaar. 

Fat Positivity. Belgische groep voor fat activism (

https://fatpositivitybelgium.tumblr.com/

)

Genres Pluriels. Vzw die tegen discriminatie van trans*-, intersekse* en genderfluïde* personen vecht. (

http://www.genrespluriels.be/

)

Het Larousse-woordenboek

Wikipedia
Note: For quick navigation.
This glossary is interactive, you can consult the index and click on the term of your choice to quickly find the definition.